The BONRXIN BCA-S500 smoke purifier uses a multi-stage filtration purification system which has a purification efficiency of 99.9%. The use of multi-stage filtration systems in industrial marking, welding and toxic and hazardous gases is more targeted than traditional cartridge-type filtration and purification, enabling toxic and harmful fumes to achieve high-quality purification, which protect employees' health.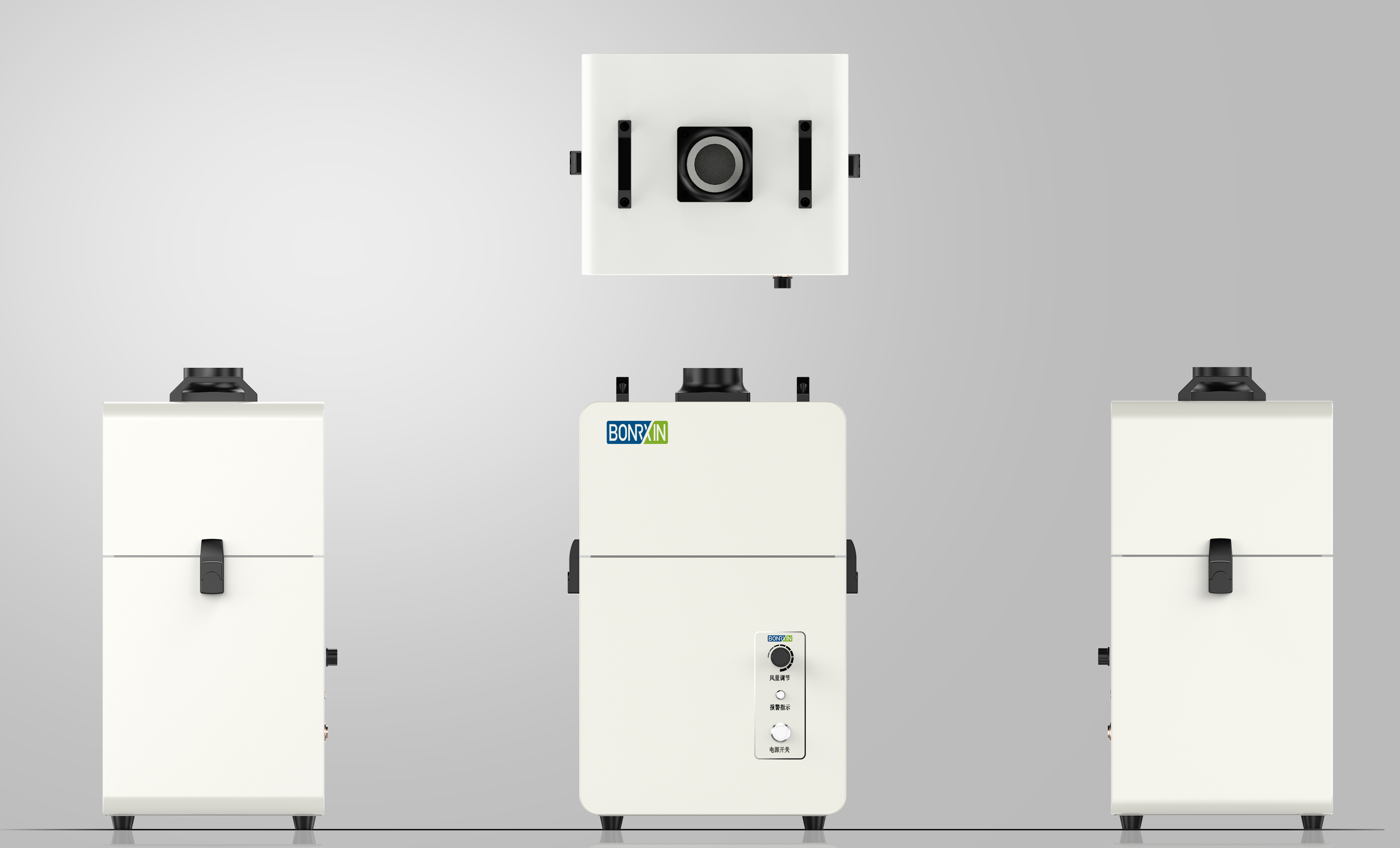 The Application Range of the Laser Machine Dust/Mist Purifier
The BONRXIN BCA-S500 laser marking smoke purifier can effectively absorb and filter smoke and dust generated during welding, laser marking, laser engraving, etc., while adsorb and filtrate toxic harmful gases and dust, such as hydrocarbons compounds to prevent environmental pollution. The main applications are industries that use laser processing and are environmentally demanding, such as the automotive industry, the electrical manufacturing industry, the food and medical industry, the smart card industry, the tobacco industry and so on.
Advantages of the Laser Machine Dust/Mist Purifier
1. Smoke filter integrated structure design, easy to install, flexible to move, no need to lay smoking pipes;
2. High-power DC brushless motor with long life, low noise and high air flow;
3. The triple filter design of the smoke filtration ensures the removal of harmful substances in the smoke and protects the human body;
4. Built-in smoke filtration cycle air filtration to avoid indoor air/heating to the outside;
5. The air volume can be adjusted, and the ABS material flexible smoking arm can be adjusted freely, which can realize multi-station management.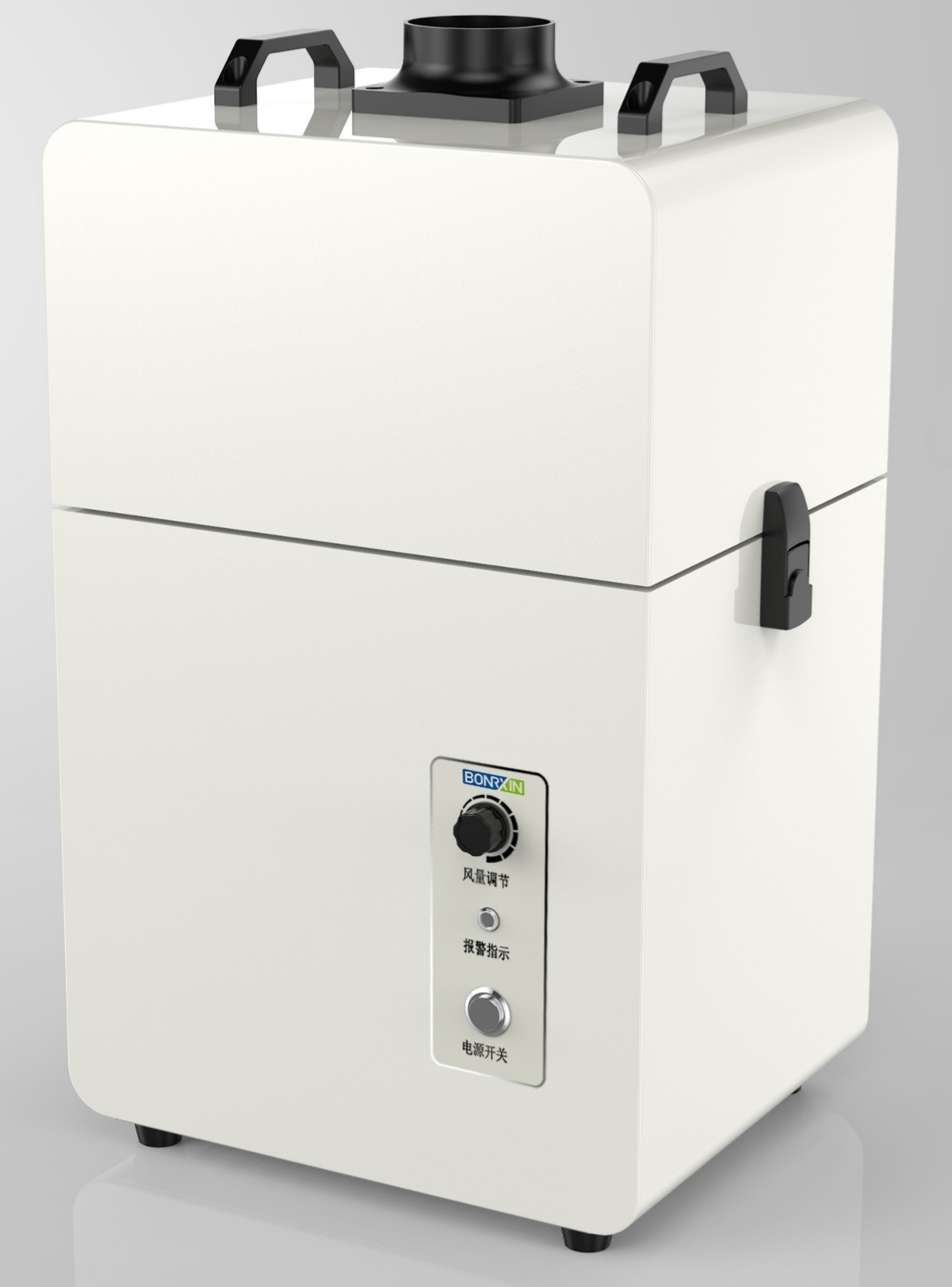 Part of the Parameters of the BONRXIN BCA-S500 smoke purifier
Rated voltage: 220V/50Hz
Rated power: 500W
Speed: 9000rpm
Handling air volume: 500m3/h
Static pressure: 2000Pa
Filtration accuracy: 0.3 microns
Suction size: φ60mm (inside diameter)